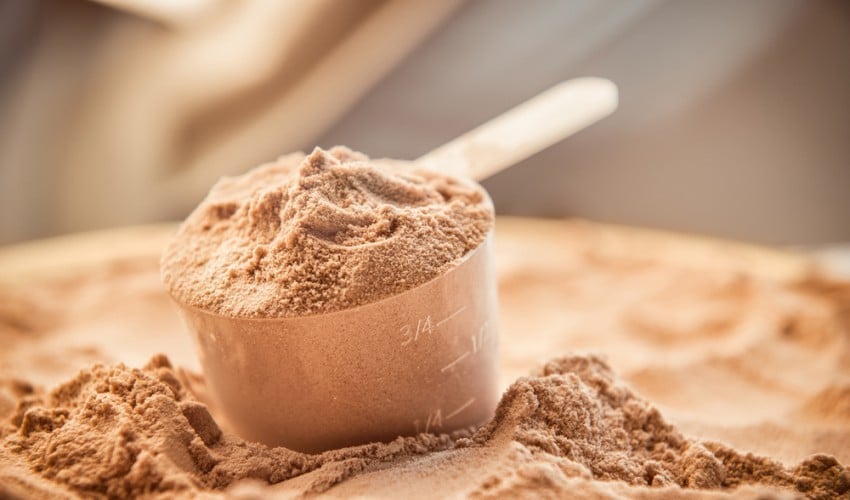 Top 5 Vegan Protein Powders in 2018 – Even Vegans Gain Muscle
Have you noticed? Protein powders have become more popular over the years! It's not just the competitive body builders, athletes, dedicated gym members, and cross fit people. "Ordinary" people are beginning to incorporate protein powders into their diets. They put a serving of the protein powder in their favorite drinks. It gives them an extra boost and makes them feel more energized. Seems really tempting to go out and buy a jar of protein powder, but before you go flying to the stores or scrolling on websites you need to determine which protein powder is suited for you. This part is especially important if you're on a vegan diet since your options aren't so apparent.
In this post, I'll list the top 5 proteins powders you can buy as a vegan. I went to several sites for research and to suggest these with the upmost confidence. Whether you're using protein powder for building muscle, losing a few pounds, or just want to add more flavor to your diet, you'll get it with one of these powders! No matter what type of vegan you are, you'll find a protein powder that fits your fitness, lifestyle, and diet goals!
Nuzest Clean Lean Protein –
Best Overall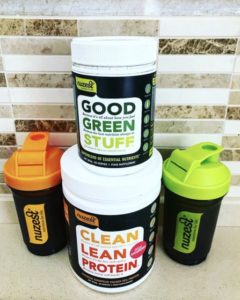 Many protein powders out there use additives and replacements to enhance flavor and intensity.
Fortunately, Nuzest, has made an all natural protein powder. There are no additives and is great for anyone who wants more protein in their diet or help his or her active lifestyle.
This protein is promotes, body growth, strength, recover and repair, and balance between all organs.
Even though there are no additives, this powder is still full and kicking with protein! Each serving has a whopping 25 grams of protein. The top five ingredients found the formula are pea protein isolate, cocoa powder, vanilla bean, fruit extract, and cocoa extract.
The company promises that its product suits anyone and will help you reach your goal!
Yuve Vegan Protein Powder with Super Foods –
Best Flavor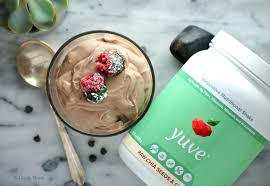 Yuve Vegan Protein Powder has one of the best flavors on the market. It perfectly converges flavor and protein in a supplement for all the vegans out there.
Just one serving of this powder gives you 15 grams of protein to fight those hunger cravings and boost your energy!
Ingredients include goji berry, acai, chia seeds, kale, and other super foods! The chia seeds aren't crushed up so you'll get an extra crunch to your protein filled drinks!
Orgain Organic Protein Powder –
Best Organic Choice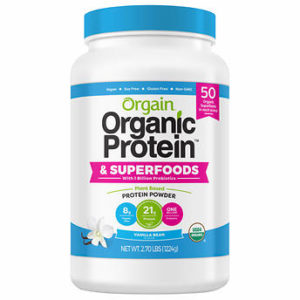 Get ready for 21 grams of protein per serving with this brand! It's the top rated organic protein powder made with organic pea protein, brown rice protein, and chia seeds.
This perfect blend of protein offers three flavors to you Peanut Butter, Vanilla Bean, and Cookies & Cream.
Makers highly recommend using two scoops every time you make a protein shake and use almond or coconut milk.
Vega Protein and Greens Protein Powder –
Best Gluten Free
 
No fear if you're following a gluten-free diet or are allergic to it!
Vega Protein and Greens Protein Powder is the best gluten free option! For your comfort, there are three flavors you can choose from: berry, vanilla, and chocolate.
Each serving comes with 20 grams of protein and is made with pea protein, brown rice protein, and hemp protein.  Of course, you'll meet your daily needs of greens! This formula also has spinach powder, organic kale powder, and broccoli!
Kaged Muscle L-Glutamine Powder –
Best Muscle Builder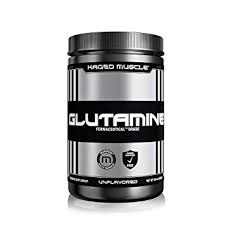 This option is for all of you whose priority is to build muscle and definition!
Glutamine not only gives you the extra muscle boost, but also helps you stay alert! That way you can stay longer at the gym and get more reps in per workout! You're recovery time between workouts will be shorter since the powder helps with that as well.
We've linked directly to vegan protein results on the following sites:
GNC, Amazon, Vitamin Shoppe, Body Building
They have buying options for you if you want to order online! I hope this list helps you start your search! Proteins powders are a great way to boost your workouts and other lifestyle goals.