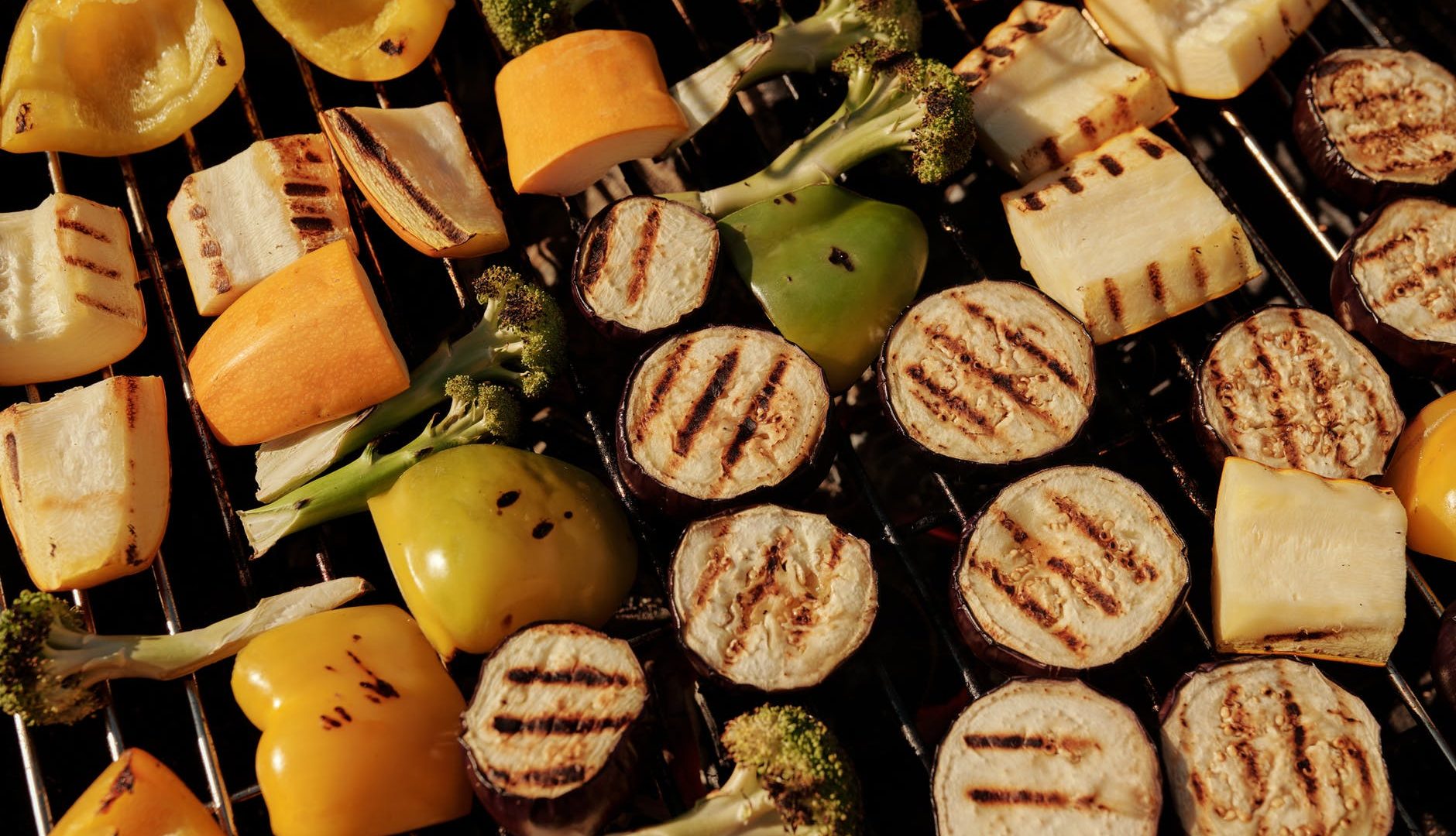 Menu ideas for your Father's Day barbecue
In just one week, we'll be celebrating all the dads in our life for Father's Day. There are many types of dads out there, but the classic TV stereotype is the dad who takes his grilling seriously. That, along with the fact that summer weather has been pushing us all outdoors, makes barbecue parties a common Father's Day activity every year.
Odds are, whether it's for Father's Day or some other outdoor party, you'll be invited to throw food on a pit of hot fire in the blazing sun. It can be an awkward event for vegans at times, considering this is a very meat-centric ritual. But we are living in the golden age of plants-that-taste-like-meat. It's never been easier to attend a barbecue or simply throw your own.
If you're trying to finally get the approval of your omnivorous father who you disappointed by going vegan, or simply want to get invited to more parties, this list is for you. Here's a rundown of all the delicious vegan recipes you can make for your next barbecue. They won't give you an incredible beach body or help you glow from the inside out, but they will cause your friends and family to lift you up in the air in celebration of your great contribution to the party.
1) Superiority Burger
Vegan burgers are having a big moment lately. It feels like vegan R&D teams all across the world are trying to outdo each other to make a vegan burger that tastes the most like the real thing.
But sometimes, a vegan just wants a traditional, hearty veggie burger. If you're a vegan in New York, you've probably at least heard of Superiority Burger; it's a restaurant with some of the best veggie burgers on earth. And now that their recipe is online, you can also try it out anywhere on earth. (Or galactically, for our alien friends.)
2) BBQ Seitan Ribs
If you've never had seitan before, it's the meaty substitute for a lot of non-vegan meals. That's because it absorbs flavor really well and the texture is perfect for something like ribs. This version from Bosh has you make your own seitan because you can cut it into the shape you want, but if you don't care about the shape you can easily find seitan already made in the grocery store. That cuts the recipe time in half. Finish things out on the grill instead of the oven.
3) Macaroni Salad
Macaroni salad is usually covered in a dressing that is definitely not vegan friendly: mayo. The egg-based condiment is actually very easy to replicate and there are tons of vegan options infiltrating the mayo aisle now. This recipe has everything you know and love about standard macaroni salad, and it's a good base if you want to add some flair. (Tempeh bacon, maybe?)
4) Berry Crisp
Everyone thinks a barbecue is about the food on the grill, but it's nothing without dessert. This berry crisp is refreshing and customizable. You decide what kind of berries you want to put in it. And I know I promised you wouldn't get a summer body from this list, but it is actually secretly good for you.
Everyone does their barbecue differently. If you didn't see your dad's favorite barbecue menu item on this list, I bet someone out there has already veganized it. Do some exploring! Try a few recipes out and remind dad why you deserve the title of favorite child.