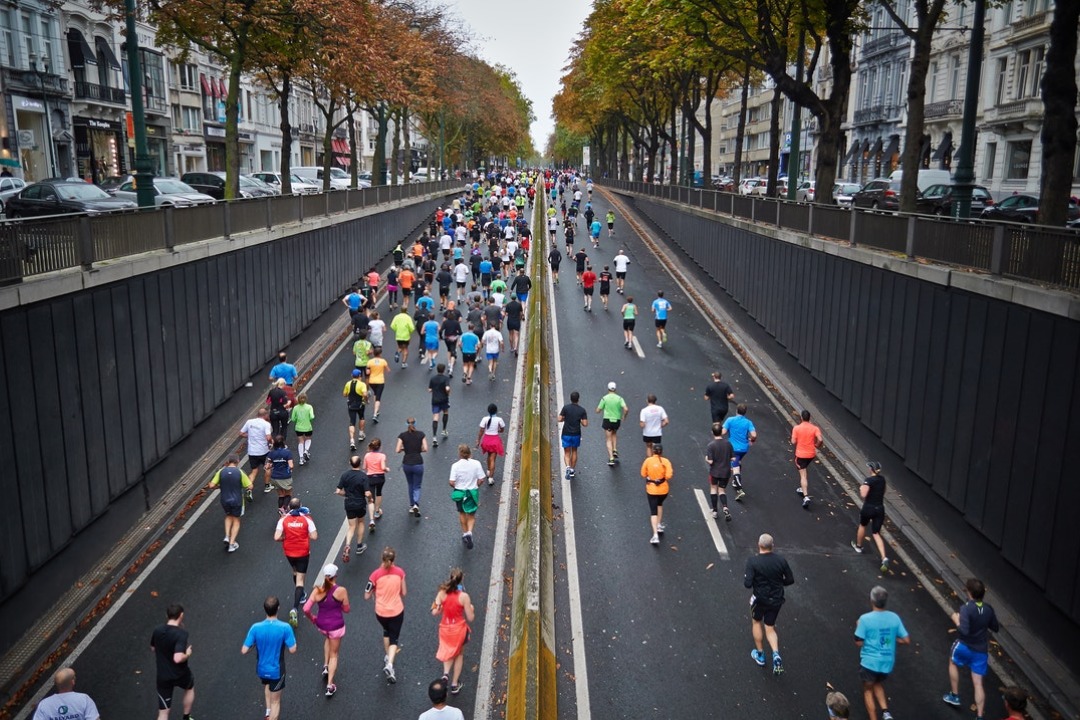 How to Run a Vegan Marathon
Marathon and vegan? You've heard of it before, but is it actually possible? You've heard rumors before, but maybe you think it's too hard. That's not true! It's possible and hundreds of people have done it! In a previous post, I wrote about being active as a vegan. Let's get more specific and talk about training for a marathon as a vegan.
Running for a Marathon
Running for a marathon is hard since you have to put in a high number of miles! Remember, to start off slow and add on more miles as you get stronger. REI is a great resource and here are their best tips:
Foundation Mileage: Increase your mileage over time and aim 3-5 times per week.
Long Run: Go on a long run every 1-1.5 week so you get used to long distances. A long run is at least 40 minutes.
Speed Work: Yes, you need speed for a marathon. A couple times a week to a tempo or interval run to increase cardio.
Rest and Recovery: Give your body and mind a rest. You'll prevent injuries and blowing out your mind.
Choosing Your Marathon
This step is especially important if this is your first one! Marathons can be really low-key or a high-energy one with thousands of runners, spectators, and volunteers. You need to figure out which one is right for you. To do this, race a few smaller races before the marathon and then register for one that works. Also pin down if you want to race in your hometown for a destination. Some people have more motivation to race if the location is enticing.
Fueling for a Marathon
So now you're committed to running a marathon. You've chosen your marathon and races leading to it. And, even have a loose training plan. You know the risks and injury prevention. So what's next? It's planning how to fuel and keep your body healthy! There are a few staples you should have and I'll break them down by category!
Proteins:
Legumes
Nuts
Seeds
Beans (kidney, black bean, etc)
Tofu
Chia seeds
Grains (quinoa, bulgar)
Calcium:
Fortified soya, rice, and oat milk
Leafy greens
Almonds
Sesame seeds and tahini
Dried fruit
Pulses
Brown (whole wheat) bread
Carbohydrates:
Buckwheat
Quinoa
Starchy vegetables
Omega-3:
Walnuts
Rap seed oil
Pumpkin seeds
Tofu
Avocado
Soybeans
Iron and Zinc
Leafy vegetables
Citrus fruit
Spinach
Legumes
Lentils
Soybeans
Quinoa
Baked potatoes (with skin)
Tofu
B-12
B-12 multivitamin is strongly recommended! Although low-iron is connected mainly to anaemia, lack of B-12 is also a culprit!
Other Marathon Tips
The best tip out there is to take it slow! Not just concerning your training program, but also your diet. You won't be able to master the balance in one day or even a week! It will take time to plan out your meals, training around your work schedule. However, it is worth it! You'll look back on it and feel proud that you were able to dedicate so much time and energy to it.
Bonus: it will spill over to other parts of your life!