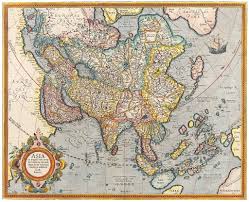 The Best Countries in Asia to Visit as a Vegan
Welcome back to my bi-weekly blog post on all things Vegan!
Remember my last post?
I wrote about how to travel around Europe as a vegan.
I hope you found that post helpful and informative!
For this post, I'll jump to a different part of the world: Asia! I'll talk about the different countries that are more vegan-friendly.
Of course, you're not limited to the countries I'll discuss.
If you want to visit a country not listed, read my last post for general traveling tips as a vegan. Although these tips were written for Europe, they can be applied to any type of travel.
Let's getaway to our first vegan-friendly country in Asia!
Malaysia
Malaysia should be one of your first stops if you're traveling through Asia. The mainland is flooding with vegan-friendly restaurants and cafes.
For your vegan haven, go to Georgetown, Penang, Malaysia. It's the capital of one of Malaysia's islands and also the host of hundreds of vegan eateries.
Try any dish that uses faux fish! It's a great substitution for any fish dish.
Try a vegan spin on laksa, a traditional Malaysian dish, which is a spicy noodle soup with either chicken or local fish. The soup is either has a spicy curry coconut milk base or sour asam.
Thailand
Thailand is full of friendly people and vegan dishes found around almost every corner!
Bangkok, where you might first land, is a huge urban city with enough vegan or western dishes to keep you happy.
If you're going to northern Thailand, go to Chiang Mai. I went there on my travels and it was one of the easiest cities in Asia to be as a vegan.
While you're in Chiang Mai, try Khanom Khrok, a traditional street food. It's a pancake consistency made out of rice flour and coconut milk
India
India is the place to go in Asia if you're vegan.
Why?
All the traditional dishes in India are already vegetarian, which can easily be adjusted to fit your vegan needs.
You'll find a variety of good dishes in both north and south India, and be aware that the dishes are starkly different.
If you're going to southern India, go to the eateries in Chennai.
Sundal is a great dish to try! It's boiled chickpeas mixed with mustard seeds, grated coconuts, raw mango, and curry leaves.
Taiwan
After India, Taiwan is the next country in Asia that is vegan-friendly. In Taipei, Taiwan, the capital city, nearly 10% of its population doesn't eat meat.
Due to its population's eating habits, the capital city has a wealth of vegan-friendly restaurants.
You won't be running to the nearest gas station looking for a snack for dinner in Taipei!
Singapore
Singapore, although not traditionally vegan or vegetarian, it has many restaurants that offer those types of dishes. It's not just in the capital city, but any city you decide to visit.
Try steamed dumplings with local vegetables or vegetarian meat substitutions.
Vietnam
Vietnam is home to pho! A traditional noodle soup made with rice noodles, local herbs, and a meat. You can easily substitute the meat for tofu, or extra vegetables.
Traveling Asia as a Vegan
These countries should be on your list when you plan your trip to Asia!
It's easier than you think and you shouldn't let your vegan diet and lifestyle hold you back!
Have you been to any of the countries listed or ones not?
Let us know in the comments!
Next week, we'll go to another part of the world!
Stay tuned and check back in a couple of weeks!