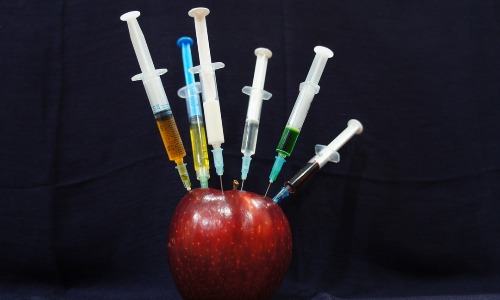 How Will Coronavirus Affect Vegans?
Businesses all across the nation are being put at a halt due to the social distancing that is necessary during this pandemic. Many of those include vegan businesses, big and small. Restaurants that don't have a drive through are being forced to offer carryout or close up shop until life returns to normalcy. While this may not stop you from hitting Taco Bell, many people will be affected.
Even going to the grocery store is entirely different. Canned foods are impossible to get your hands on unless you arrive to the store early, and the stock of vegan alternatives that may normally be abundant are near barren. Relying on staple foods will make meal planning during this time much less stressful and expensive.
Pasta and rice are always good to keep an abundance of at home as many meals can be based around them. Other good staples to have include peanut butter, potatoes, dry or canned beans, and oatmeal. An honorable mention goes out to ramen noodles. While the flavoring packets may not be vegan, there are many ways to spice them up yourself at home. PETA's college cookbook even has a "spotlight on ramen" section in the table of contents. If you are working from home or staying in quarantine, you may find yourself getting a little more crafty in the kitchen than usual due to the extra free time. It wouldn't be a bad idea to take advantage of this time to try out new recipes or create your own with the food that is available.
During this time, not only are businesses and people struggling, but so are animals in shelters. Many animals are being put down and shelters are desperately seeking forever homes or fosters. If you have the ability and you've ever been interested in giving a foster home to shelter animals, now would be a better time than ever.