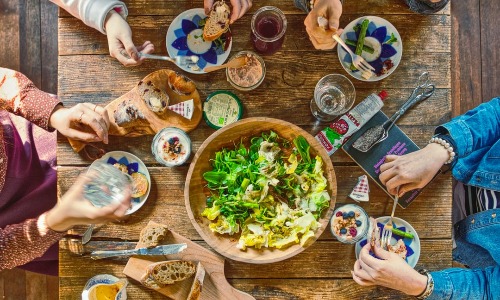 Going Vegan: A Review
This book written by Joni Marie Newman and Gerrie Lynn Adams is the perfect book for people looking to transition to veganism. This book has 8 chapters. "Do It For Your Health!", "Do It For The Environment!", "Do It For Your Wallet!", "Do It For The Animals!", "Stocking a Vegan Kitchen", "The Recipes", "Sample Menu Plans", and "Beyond The Plate".
This book lays out all the reasons to go vegan, and makes it simple. It has all of the information you need to know to successfully transition to veganism. They provide a list of all the "sneaky" animal-based ingredients that you wouldn't think to look for, as well as a list of "weird" vegan ingredients that most meat eaters aren't used to and how they are used.
The recipes included in Chapter 6 are fun recipes that aren't super intimidating. For breakfast they have recipes like tofu scramble, loaded oatmeal, and breakfast tacos. They have recipes for a variety of soups including chick'n noodle and broccoli potato cheese. They have tons of salads and burgers, and a section for snacks and sides that includes dips and favorites like herb roasted potatoes.
The sample meal plans makes it extremely easy for people who aren't good at deciding what to eat for dinner. The meal plans are simple, inexpensive, and easy to follow. The best part about this book is that it shows you how to eat vegan without it being expensive, which is an issue a lot of people have with a vegan diet. This book is proof that it doesn't have to be expensive.
The "Beyond The Plate" section shows you how to read labels for cosmetics and other products that may not be vegan. They have a list of symbols to look for on products you are buying as well as how to deal with people who make negative comments about your new lifestyle.
Overall this book is an incredible source for people looking to go vegan but maybe aren't sure how to start.