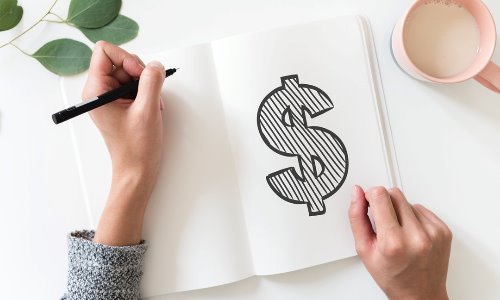 Going Vegan On A Budget
One of the most common misconceptions about veganism is that there is no inexpensive way to live that lifestyle. Sure, with a cart full of faux meats, it can add up pretty quickly. However, you can budget them in without breaking the bank. The key is to get cheap staples that you can make meals out of. For instance, rice and beans are pretty cheap. A couple things I always grab at the store are brown rice and cans of chickpeas. Canned fruits and veggies are generally pretty inexpensive compared to fresh produce. Some places, such as Aldi's, has cheap produce. Finding a   local grocery store that has budget-friendly produce is worth it. Frozen fruits and veggies can be bought in bulk at a good price as well. When you buy fruits and veg, breads, and grains cheap, it leaves you with extra wiggle room to buy those bags of soy chicken nuggets that cost a dollar or two more. However, with the ever-growing vegan population, I have noticed vegan products going on sale. Looking out for these sales can also save you some money.
Some things that I have also found to be helpful are coupons and cook books. Coupons for different vegan brands can be found online to save you money on the pricier grocery items in your cart. Before you go to the store, it is helpful to find a few recipes that use some of the same ingredients so you can get the most out of your groceries, rather than having to buy all the ingredients for several different meals. There are also cookbooks, such as PETA's Vegan College Cookbook, that are curated with vegan recipes suitable for any budget.
When it comes to buying cosmetics, it isn't necessary to buy high-end makeup just because it is vegan. There are actually several drug store brands that are 100% cruelty-free that hold a special place in my heart, such as Hard Candy or Wet n' Wild. Many shampoos, conditioners, and body washes at the dollar store have the bunny logo on the backside signifying that they are cruelty-free as well. If it doesn't have the logo, a quick google search may surprise you.
Living a vegan lifestyle, or stating that it can be inexpensive to live that way, is often described as "classist." However, we shouldn't discourage people with low-income from this lifestyle and tell them it is impossible to do without a lot of money, when that in fact is not true. For someone who is barely getting their toes in the water, it can be overwhelming at first. A helping hand or even just moral support can go a long way. Before I got the hang of shopping vegan on a budget, it seemed impossible to continue on with the lifestyle I desperately wanted. With a little encouragement, planning, and tweaking my grocery list every week to find ways to make it cheaper and cheaper, I realized that it was so much more doable than I had originally thought. Remember, if you are learning, it doesn't have to be all or nothing. Compassion is free.