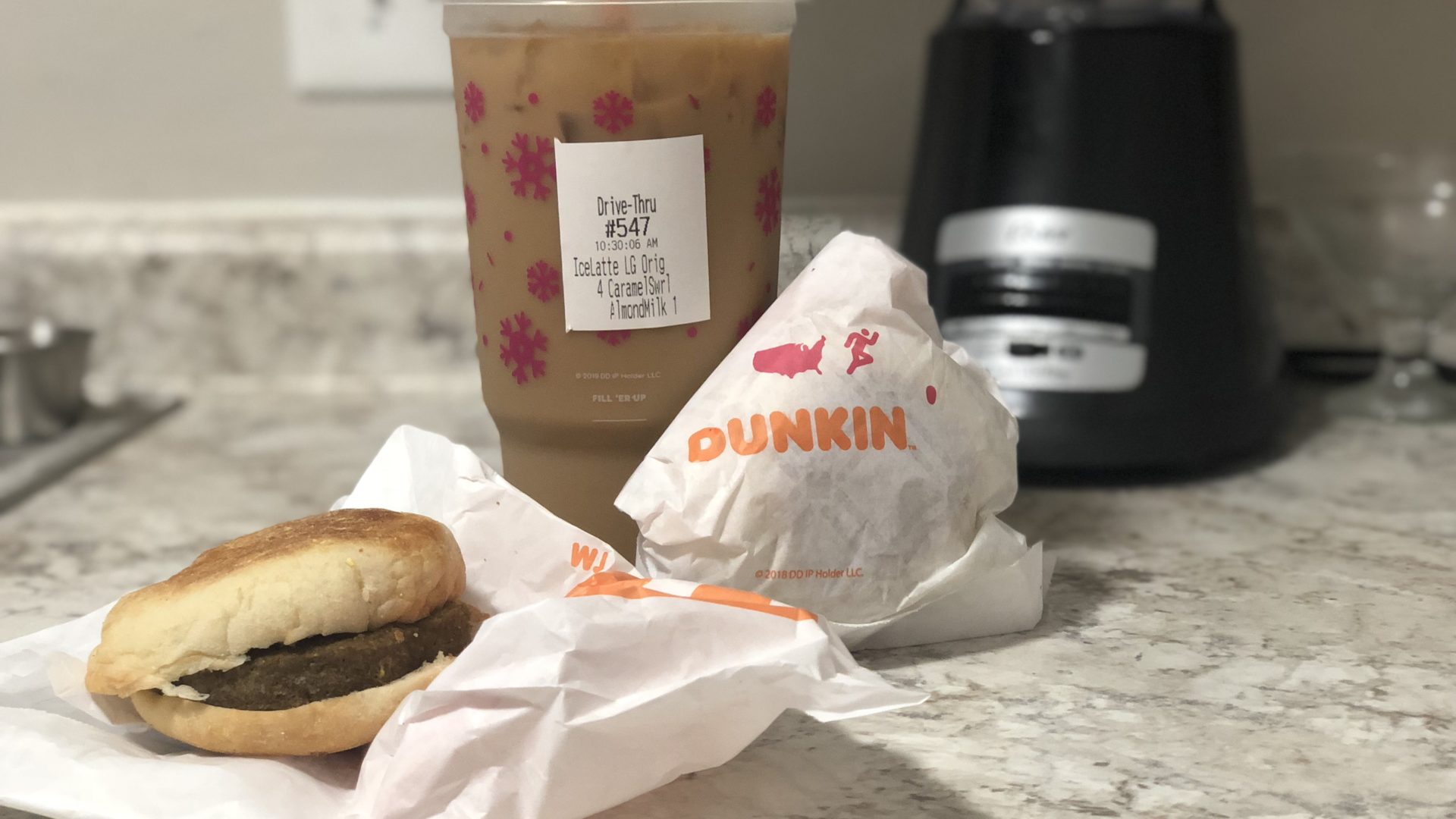 Eating Vegan At Dunkin' Donuts
Like many other fast food chains, Dunkin' Donuts is starting to hop on board with the vegan menu options. While there has always been coffee drinks available as well as a few smaller menu items such as an english muffin, more recently they have added a Beyond Meat breakfast sandwich to their menu. This sandwich typically comes with egg and cheese, so that will need to be removed, but the Beyond Meat sausage patty and the english muffin are vegan. You can also get the Beyond Sausage in a breakfast wrap.
While they have almond milk available, many of the syrups already come with dairy in them. The person taking your order may not realize this, so they may not let you know. Teas, cold brew, hot coffee, lattes with almond milk, Coolattas, and energy punch are all vegan. As far as the syrups, mocha swirl, french vanilla, hazelnut, toasted almond, blueberry, raspberry, and coconut flavor shots are all free of animal products.
You could also get a bagel, whether it is cinnamon raisin, plain, everything, or sesame. The hashbrowns and oatmeal are both vegan as well if you're looking for something light.
While it is becoming more and more common for restaurants, even fast food, to have vegan options available, this was a little different. Now, as a vegan, you can go to a drive through and pick up a guilt-free breakfast sandwich that tastes exactly like meat. Just like the other restaurants to introduce options, the Beyond Meat breakfast sandwich will bring in not only vegan customers, but vegetarian customers and people who eat meat that just want to give it a try, making veganism less taboo.