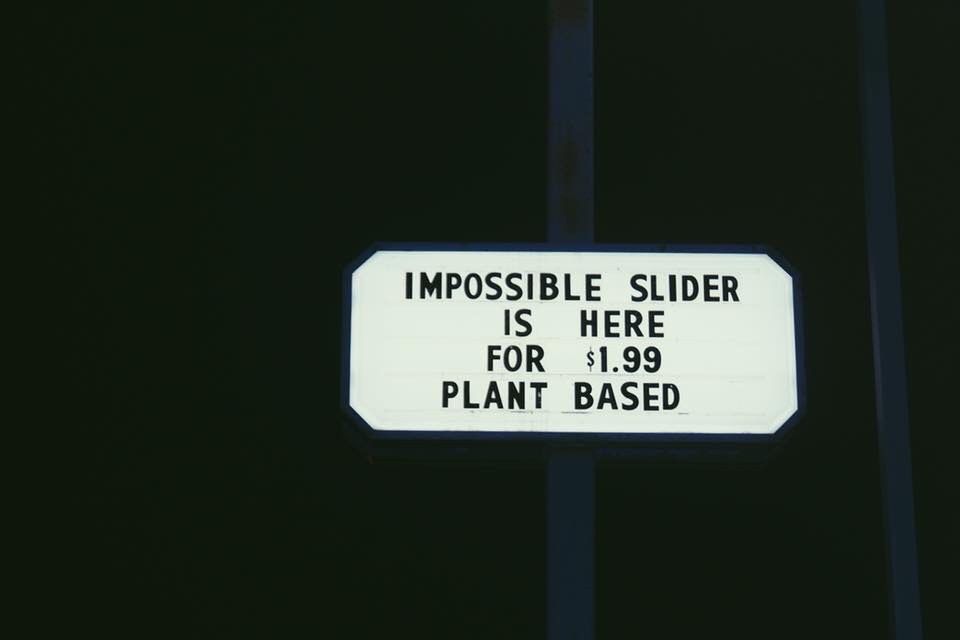 Beyond And Impossible Meats Are Taking Over Fast Food
5 years ago, if you were vegan and going out to eat with non-vegans, you could almost always expect your option to be fries, a boring salad, or a patty-shaped vegetable mush on a bun. If you were really lucky, the restaurant might have a black bean burger. However in recent years, the vegan food game has changed entirely.
Now, there are many meat substitutes that are very similar to their animal product counterparts, and people are loving them. They have grown so popular that fast food chains and restaurants all over the nation are introducing these vegan options to their menu. It is safe to assume that in a few years, every restaurant will have some sort of meat substitute. Why would they not? Every restaurant or chain that has introduced the Beyond Burger or the Impossible Burger to their menu as a test were blown away by the results.
Now, restaurants are using Beyond and Impossible for more than just burgers! Qdoba started offering Impossible meat in their burritos and bowls. Last week, after a successful trial, Dunkin' Donuts introduced Beyond Sausage to their menu nationwide. You can get a Beyond sausage breakfast sandwich or wrap. Even KFC is going to give it a shot and see how it goes! Joella's has a vegan chicken option if you just can't wait. Even McDonalds is doing a trial with the Beyond Burger!
All of the vegan meat options popping up in restaurants is good for a couple of reasons. Firstly, vegan food is becoming more accessible! With more and more places starting to serve a vegan option, it is so much easier for vegans to go out and enjoy food with their friends and family! Along with that, with vegan options being more accessible, more and more people will try it, which means there are more people becoming vegan that maybe wouldn't have if they hadn't tried an amazing vegan burger yet.