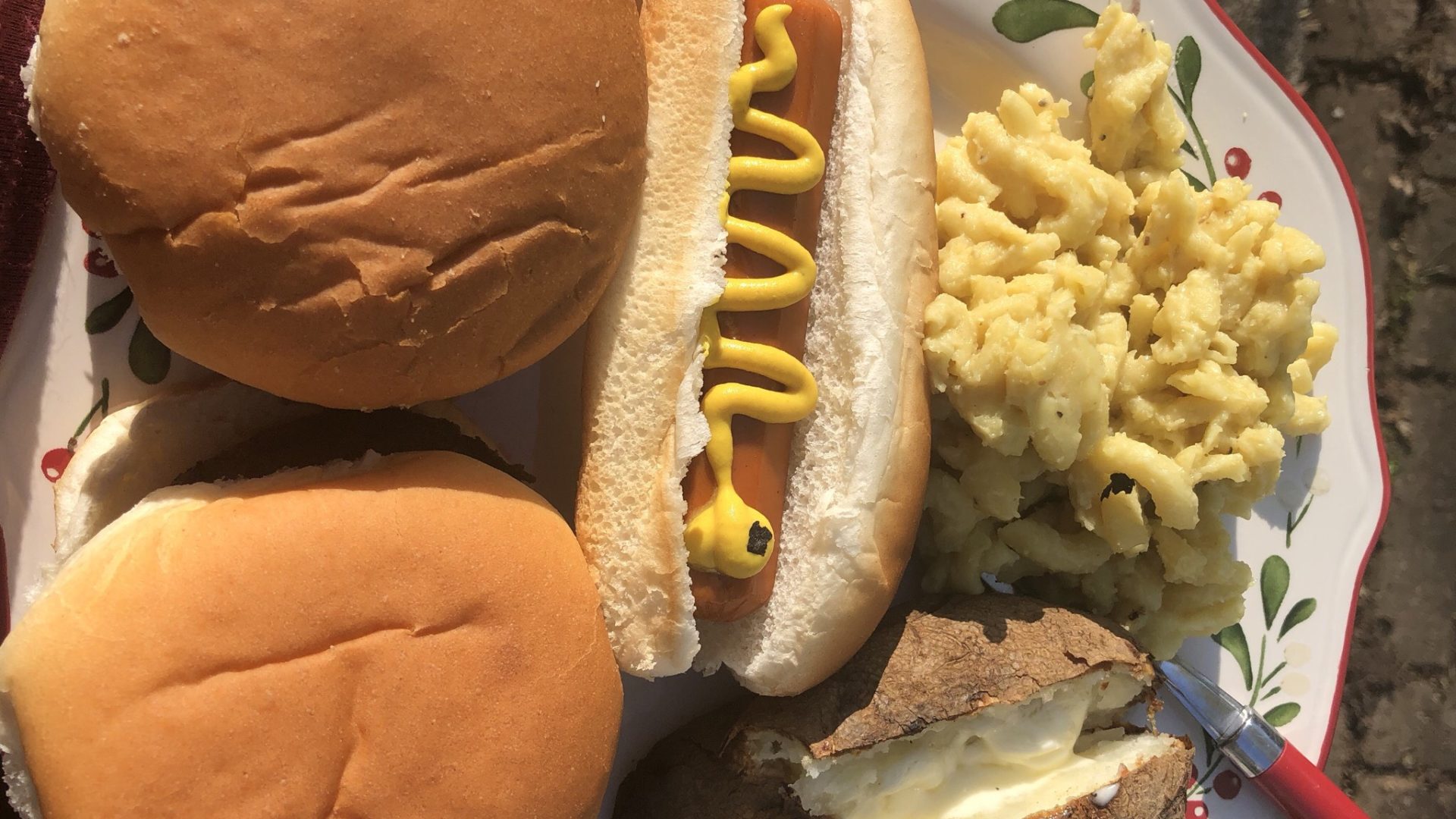 The Easiest Vegan Cookout
With the weather getting warmer, its time to bust out the grill and spend some time with family and friends! You don't have to miss out on this just because people typically grill a ton of animal products at cook outs. In fact, this may be an opportunity to show your family and friends how good vegan food can be!
Vegan cookouts are surprisingly very easy to throw together. You could get fancy with it, but if you prefer to keep things simple, you can have some pretty amazing food with minimal effort!
Of course a big part of cooking out is grilling. You can pick up a pack of veggie hot dogs (such as Lightlife Smart Dogs) and veggie burgers (I used Beyond Burgers) and grill those just as you would with meat. You can put whatever fixings on them that you like. You can also throw veggies on the grill for sides, such as asparagus, corn on the cob, and baked potatoes.
Another side that completes any cookout is mac n cheese. While there are many brands that offer boxes of vegan mac n cheese, you can make it yourself very easily. All you have to do is boil macaroni noodles and add vegan butter and nutritional yeast until you get your desired taste.
Other things that will help complete your vegan cookout are drinks, fruit, and chips or crackers and hummus. Pineapple, watermelon, or strawberries are always crowd-pleasers when it comes to fruit. As far as chips, many are accidentally vegan. Some flavored chips use milk, so checking the ingredients is important. A few of my personal favorites are fuego Takis, Lay's dill pickle flavored chips, or just classic potato chips.
If you prefer to add a dessert, you could also bake something like cookies. No matter if you go all out or if you take the easy route like I did, your friends and family may be shocked to learn how easy it can be to enjoy the same foods without exploiting animals.