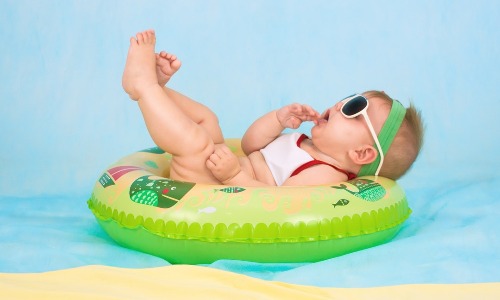 Brands With The Best Vegan Baby Products
Many products that people use every day are tested on animals or contain some kind of animal product, including cosmetics and household cleaning supplies. Something that people may not think about is baby products, even diapers. Luckily for vegans, there are cruelty free substitutes available. There are many different brands that are dedicated to providing options for vegan baby products.
Hello Bello is a brand that is new to shelves. They provide high quality diapers, wipes, lotions, shampoo, bubble bath, sunscreen, and diaper rash cream. They are also coming out with newer products as they expand their business, such as baby-friendly laundry detergent. All of their products are suitable for vegans. Hello Bello was founded by actress Kristen Bell and husband Dax Shepard. The best part is that their products are all super affordable and can even be found at Walmart.
Another amazing brand for baby products is Babyganics. They have a crazy variety of products, from laundry detergent and dryer sheets to bath essentials and lotions. They also have toothpastes, diapers and wipes, many different kinds of hand sanitizers and sunscreens, both spray and lotion, and many medicinal products. Some of the different products they have with medicinal benefits are cradle cap oil, eczema treatments, cold relief chest rub, and even teething pods. They also have baby-friendly insect repellent and cleaning supplies.
While Seventh Generation isn't a baby specific brand, their cleaning supplies are safe for a home with littles. They also offer several baby products including diapers, wipes, training pants, diaper cream, shampoo and wash, and lotion. On top of their cleaning products that are already much less harsh than average cleaning products, they also make sensitive skin detergents that are great for washing baby's clothes and blankets.
While these are just a few brands, there are many out there that are great for babies, parents, and the animals.