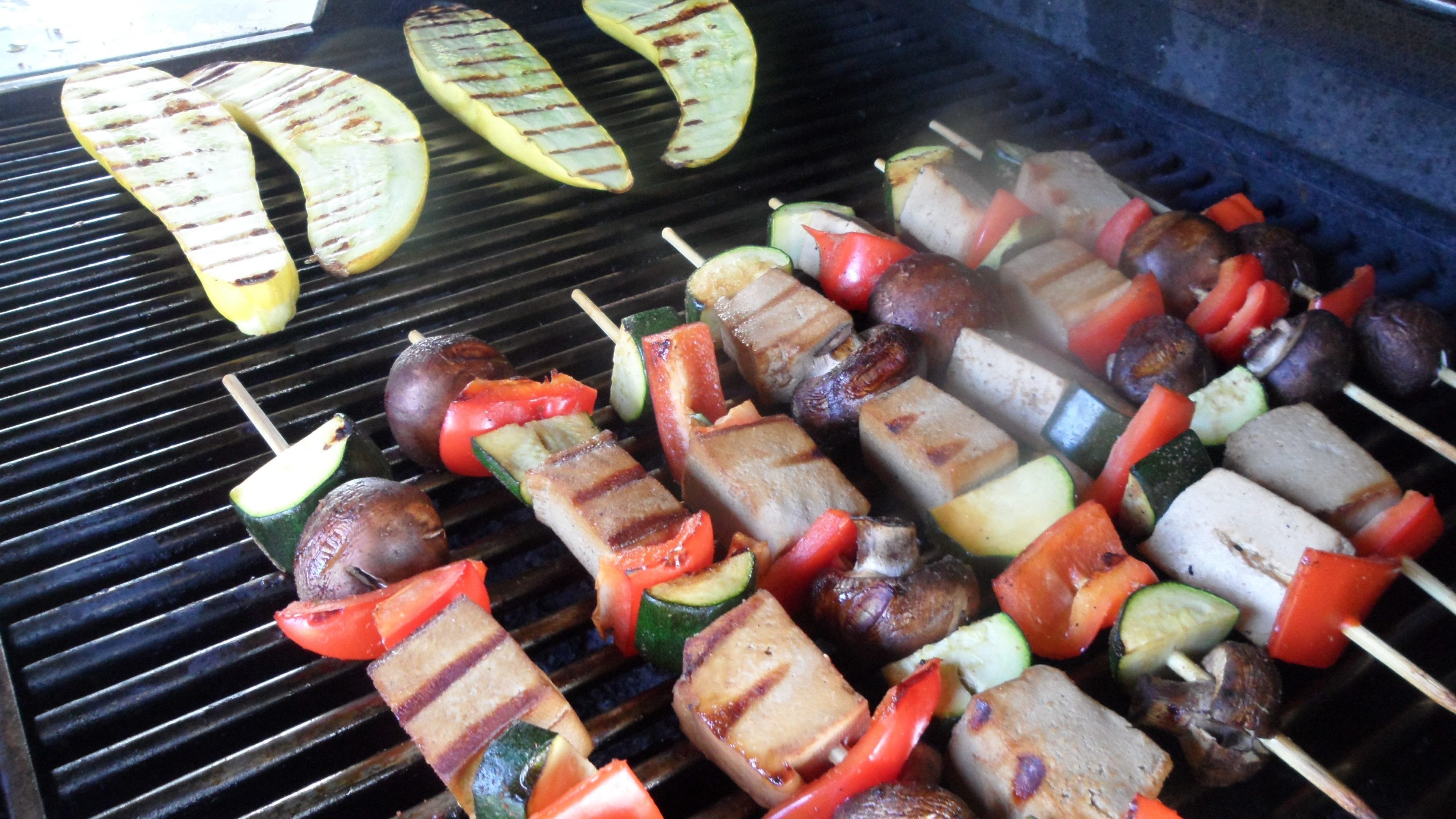 The Best Summer Vegan Dishes-Pleases All types of Eaters
Summer is around the corner!
And do you know what the means?
Pool, sun, fun, and numerous BBQs and cookouts!
Sounds great, right?
It sure does!
But what does this mean for a vegan?
How are you going to navigate all the summer BBQS and cookouts?
No fear, this post will be a loose guide to help you this summer.
I"ll list my top summer vegan dishes you can bring to any cook out.
And the best part?
The dishes appeal to both Vegan and non-Vegan eaters!
Black Bean Burgers
Black bean burgers are a staple to any summer BBQ and cookout!
Why?
It's cooked the same way as a meat burger! When done, they have the same strong and mouthwatering flavors as a regular burger.
Click here for the recipe and tips on how to cook it!
Marinated Portobello Mushroom Burger
Not only does this main course dish satisfy you, but also your vegetarian friends along with meat eaters!
It's a great example of yet another filling, savory, and meaty texture burger.
Marinating the portobello mushroom in balsamic gives the burger a juicy and tart taste.
Your meat-eater friends will say it's equivalent to a burger made of beef!
Click here for the recipe.
Coleslaw
Of course, no cook out isn't complete without side dishes and appetizers!
Let's the short list of appetizers with coleslaw!
Why coleslaw?
Everyone is familiar with it and possibly even eats the dish.
Instead of using loads of mayo for your dish, use cider vinegar and sugar. This gives people a tangy taste and a break from all the savory meat and vegan hamburgers.
Use an even amount of sugar and vinegar to give a tart and saccharine taste.
Want the recipe?
Click here for it!
Potato Salad
Almost everyone is a soft potato at heart, and that means potato salad is another key side dish.
But, put a spin on this classic one dish and grill the potatoes instead of steaming or boiling them.
Grilling the potatoes accentuates all the flavors. If you add a tangy spice such as lemon then it elevates the flavors to another level!
If you have meat eaters at a BBQ or cookout then add a side of bacon or ham. People can add it if they wish to have it.
Click here for the recipe!
Pasta Salad
Pasta salad is yet another common dish for a summer cookout and BBQ!
Step up your pasta salad game and saute food to it! That can be tomatoes, carrots, or even asparagus!
To add a fresh taste then add herbs such as basil, oregano, or dill.
Click here for the recipe!
Skewers
The last summer vegan dish to try is skewers!
Put a few different vegetables on your skewers such as eggplant, green peppers, yellow squash, and onions!
Put a spin on it and create a balsamic marinade on it.
Click here for the recipe!
Vegan Summer Dishes Wrap-Up
This list of course is not extensive! It's meant to help you get a start on your summer cooking!
Let us know how these recipes turned out in the comments!
Tried a dish that wasn't listed?
Share with others in the comments.