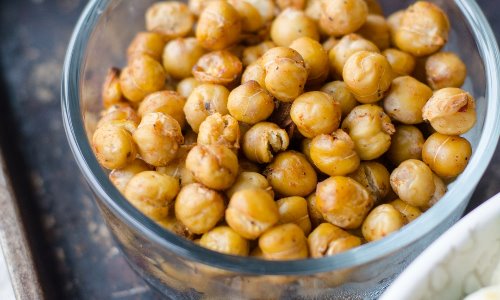 Aquafaba: The Egg Replacer You're Probably Throwing Away
What if I told you the bean water that is left over in your can of chickpeas is basically liquid gold? You wouldn't ever think it, but it is an amazing egg replacer. I was shocked when I realized how many different things you can make with it! The best part? It's basically free. If you eat chickpeas frequently or at all, you're going to have a ton of aquafaba (the liquid inside the can) left. Before I knew that I could cook with it, I just poured it right down the drain!
There are a number of things you can make with aquafaba. The best thing I have made using it so far is French toast. I could eat it every day! Its cheap and easy, especially when you always have bread and a can of chickpeas on hand. You can make killer meringue pies, mousse, fudge, ice cream, buttercream, marshmallow fluff, macaroons, mayo, mozzarella cheese, butter, aioli, and much, much more with aquafaba. It is by far the cheapest vegan egg-replacement. For me, I can buy a can of chickpeas for 50 cents, have enough chickpeas for two meals, and be left with a pretty good amount of aquafaba to cook with.
Utilizing chickpeas is one of the most useful "hacks" I've learned since I was a new vegan. Some people may be a little put off by the idea of using the liquid from a can of beans, but I swear by it. It works perfectly as an egg replacement and its pretty resourceful if you already eat garbanzo beans.