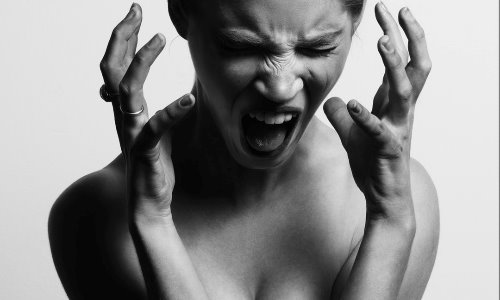 Anti-Vegan: The Disturbing New Trend
If you are familiar with vegans on YouTube, you might have noticed that videos are popping up left and right with titles like "Why I'm No Longer Vegan". A lot of these videos are coming from people who were once considered vegan influencers on social media. It's starting to become a trend now. While some are just making videos claiming they had health issues that were caused by veganism which forced them to return to things like fish and eggs, some have done a complete 360 and become part of the "anti-vegan" community.
YouTuber Sv3rige started to bring this trend to the vegan community's attention when he went on some "anti-vegan tour", appearing at several different vegan events to eat raw meat to spite everyone. He ate a raw pigs head at a VegFest in Brighton, which hilariously backfired on him when his efforts to make a mockery of the vegan community actually inspired some omnivores to go vegan themselves. He also ate a raw squirrel at a vegan fest. Many of his videos are full of false information about a vegan diet, and he has interviewed many "ex-vegans" in an attempt to prove his point. On his YouTube, you can also find videos of him eating liver that is nearly a year old. He even states that he would eat human flesh, as he considers it to be human nature. Sv3rige also opens up about his time spent in a mental hospital, where he says he had all these visions of eating the flesh of the nurses and doctors who were feeding him carbohydrates. He genuinely believes that we are meant to be carnivores, despite being a vegan in the past. He makes claims about vegan body builders stating that their muscles aren't real because they don't come from red meat. At this point, its a pretty safe assumption that he is acting outrageously on purpose to generate views and revenue on YouTube.
A new addition to this "anti-vegan" community is Tim Shieff, former vegan who is most commonly known for his appearance on American Ninja Warrior as well as the popular documentary titled 'What The Health'. He is becoming a meme in the vegan community as he claims his reasoning for ditching veganism is due to health issues that it caused, while totally ignoring the fact that it was likely caused by a 35-day water fast that he participated in, as well as regularly drinking his own urine. He isn't just returning to animal products though, he is going as far to say the next step for him is to kill an animal himself. Again, with the trend on YouTube of the "Why I'm No Longer Vegan" videos, one would assume that this is a way to stay relevant in the media.
However, despite all the misinformation being spread by people like this on the Internet about how unhealthy a vegan diet is, there are many influential vegans who are proving these claims to be false. We need to just shrug these people off, as we know the truth. There is no reason to debate them and fight them about it, because with the extreme lengths they're going to, they are actually helping the vegan movement, probably without realizing it.