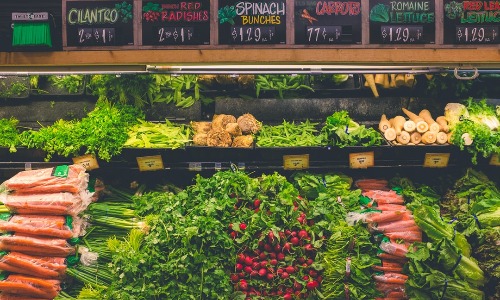 Aldi Rolls Out Vegan Ground Beef
Aldi has been known from the beginning as an affordable place to buy groceries. While the cheap produce benefit vegans in the first place, they have continued to impress. In the last couple of years they have been banging out vegan-friendly products left and right- starting with their line of veggie burgers. Inexpensive and coming in a variety of flavors, they immediately saw success. Their brand "Earth Grown" kept launching new products such as meatless meatballs and chick'n tenders. They even released an amazing chocolate cake and a few flavors of non-dairy ice cream!
The next Earth Grown product that is expected to be launched is ground beef, similar to the ground beef that was released this year by Beyond Meat. The best part is, the Earth Grown ground beef is almost half the price! Costing $6 as opposed to $10, this gives an opportunity to those that haven't purchased the Beyond ground beef because of the hefty price. Many other companies are taking after Beyond, such as Lightlife who also launched burgers, Gardein who has their next level "meat" in the works, and Impossible, who is beginning to sell their patties on shelves, which are currently only served in restaurants.
Aldi is definitely worth the stop, not only for the vegan products that they already have, but because they are constantly dropping new products. My current favorites are the pumpkin spice cold brew that uses almond milk instead of dairy milk, their creamy cilantro dip, and their pumpkin pie dessert hummus.
Among their other products, Aldi also offers vegan cream cheese, plant based milks and creamers, and meals like spinach ravioli. Some locations even have Beyond Burgers in stock! Many of Aldi's vegan products are less expensive than vegan products elsewhere. Earth Grown products are a percentage of the cost of other vegan brands like Gardein. All of their vegan products are definitely worth a try and you get more for your money!