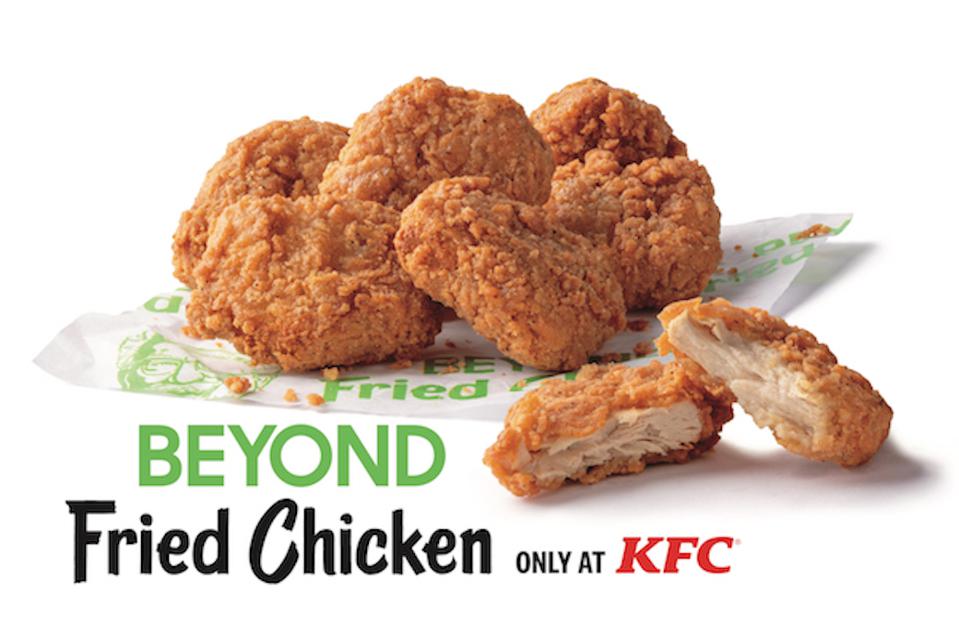 Vegan Chicken Sandwich Permanently Added To KFC Menus Across Canada
Fast food chains have been introducing plant based options to their menus all across the globe, most commonly a variation of Impossible Foods or Beyond Meat. Vegans everywhere were stoked when KFC announced in 2019 that they would be experimenting with plant based chicken. While certain locations in the U.S. got to try Beyond Chicken, Canada's vegan KFC option is Lightlife chicken sandwich.
This sandwich is doing so well that a month supply of the sandwich was sold within the first 6 hours. Seeing the potential, it has been permanently added to the KFC menu in Canada. Along with the chicken sandwich, the menu also includes popcorn chicken. These are fried in a separate fryer than the animal products, where the fries are fried as well. KFC did another very successful test with a plant based menu item when they tested Beyond Fried Chicken in Atlanta. Many locations in the U.S. have Beyond Chicken, including new locations in California. Many customers in the U.S. are still anxiously awaiting its appearance at a KFC near them.
If you are lucky enough to be near a KFC that has vegan chicken available, there are also several different sides available. These sides include BBQ baked beans, corn on the cob without butter, green beans, potato wedges, sweet kernel corn without butter, house side salad without cheese, applesauce, and apple turnovers. Vegan sauces include summertime BBQ sauce, ketchup, sweet n' tangy sauce, and Mazetti light italian dressing.