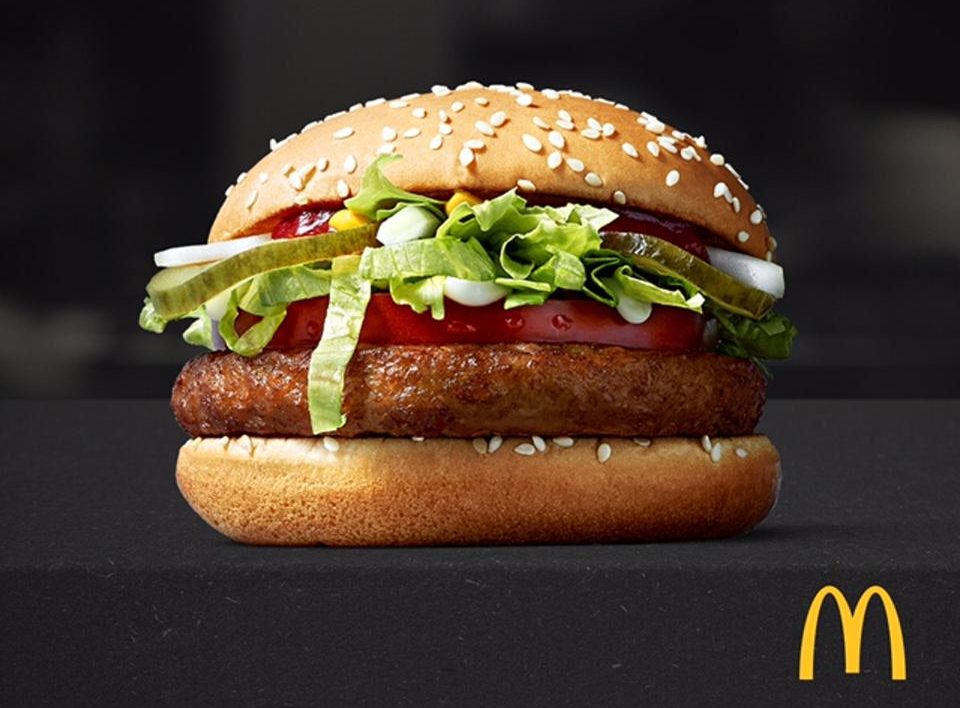 McDonald's Launches McVegan Burger in Finland
McDonald's is entering the vegan and vegetarian-friendly market with a brand new burger, the McVegan!
This new menu item is quite the change from their traditional fast food fare, however allows the popular chain to feed patrons of all diets (and not just with french fries!).
What makes the McVegan vegan?
Well, it consists of a juicy all soy patty, vegan McFeast sauce, lettuce, tomatoes, and pickles on their signature sesame seed bun.
The vegan burger is currently only available in a handful of Finland locations. Launched on October 4th, the McVegan will be available until November 21, where McDonald's will then evaluate sales to determine if it should be added to more menus.
"We will consider launching the McVegan in all McDonald's restaurants in Finland in 2018. The decision will depend on our customers opinion on McVegan. The very first test sales results, customer feedback, and the attention the product is getting in different vegan communities are very promising," says Christoffer Rönnblad, Marketing Director of McDonald's Finland.
Even though the McVegan could become a menu regular item in Europe, there is no talk of bringing the McVegan to the United States.