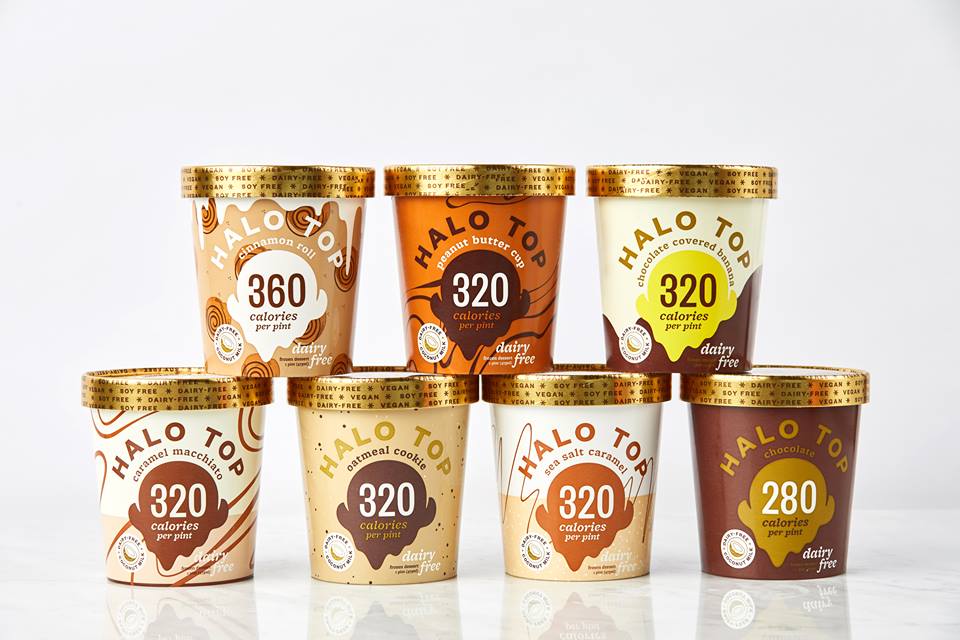 Halo Top Launches Dairy Free and Vegan Ice Cream Flavors
Vegan ice cream lovers rejoice! Halo Top announced they are finally entering the vegan and dairy-free ice cream market!
This news is extremely exciting, as both vegans and the dairy-averse have been waiting for this moment for quite some time.
Halo Top exploded onto the ice cream scene in 2016, gaining a strong following due to it's unique branding and healthier-than-normal ingredients. However, the only options available were those including lactose.
Halo Top founder and CEO, Justin Woolverton, said in a press release that creating a dairy-free and vegan-friendly version was the number one request they received from fans. But that 'getting it right' took quite some time.
Well they finally got it right.
Halo Top's new dairy free and vegan ice cream flavors use coconut milk as their milk substitute. And instead of releasing brand-new flavors, they decided to re-create their seven most popular flavors.
The new vegan ice cream flavors are:
Peanut Butter Cup
Chocolate
Oatmeal Cookie
Sea Salt Caramel
Caramel Macchiato
Cinnamon Roll
Chocolate Covered Banana
Fans can order Halo Top's vegan ice cream online (halotop.com) – and will be able to buy it in grocery stores mid-October.