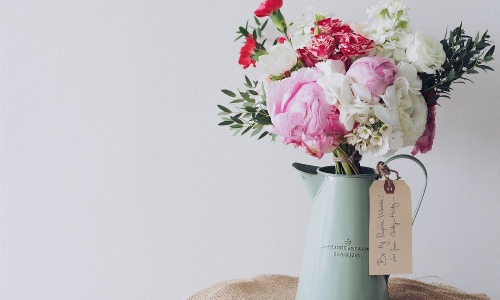 What To Get A Vegan Mom For Mothers Day
Mother's Day is about celebrating moms everywhere for all the love and dedication they bring to our lives every day. Some people may struggle with gift-giving when it comes to someone who is vegan, but there are a lot of simple and inexpensive gifts that you can pick up for your favorite vegan mother to show her you appreciate her.
With mothers typically being on the go at all times to keep up with their kids or work to provide for them, the gift of unwinding is something that they will definitely appreciate. A little self care kit with some cruelty-free goodies would be a perfect Mothers Day gift. There are tons of drug store brands that are cruelty-free, just look for the bunny logo. You could pick up a face mask or two, maybe some bath bombs or epsom salt, and some treats they'll enjoy. If you want to take the chocolate route, Justin's dark chocolate peanut butter cups or any Enjoy Life chocolate bar are safe for vegans and so delicious! In speaking of So Delicious, a pint of dairy free ice cream might be a nice addition as well.
If she likes a good glass of wine from time to time, that could be a great gift as well. Some wines actually contain fish bladder, so to make sure the wine in question is suitable for vegans, just look it up on Barnivore! You'll get results in seconds. If she is more of a coffee drinker, coffee grounds and a nice non-dairy creamer would be a great gift too. If you aren't sure what kind of coffee they like, you could always play it safe and pick up a Starbucks gift card. They have endless options for vegans, so she'll be sure to find something on the menu that she'll love.
Flowers may seem cliche, but we like what we like! If she is more of a house-plant type of gal, those work great too. If shes into gardening you could even get her a plant to add to hers!
There are so many different things you could do for Mothers Day, whether its preparing a vegan brunch for her, giving her a small gift, or even just bringing her flowers. No matter what, she will appreciate it and be thankful that you thought of her.