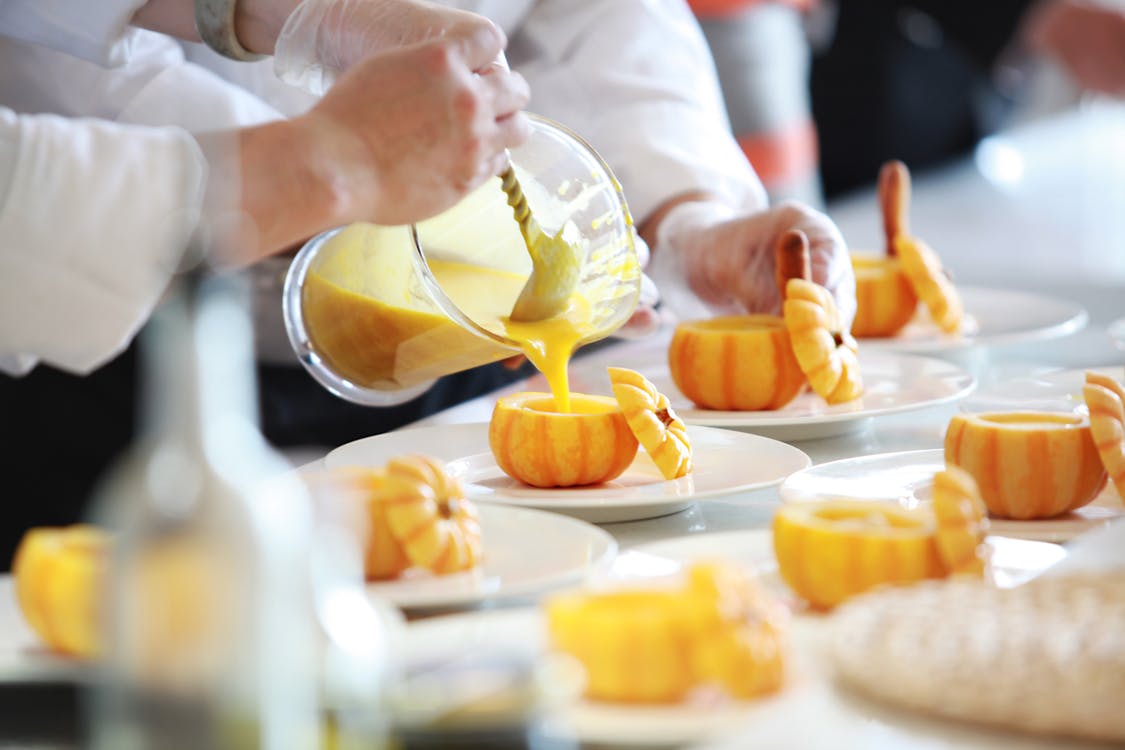 Eleven Madison Park Goes Vegan
If you've never heard of the restaurant Eleven Madison Park, you've probably never watched Top Chef. Or eaten $300 dinners in Midtown Manhattan. This fine dining establishment is renowned across the world and has held three coveted Michelin stars since 2012. It consistently tops lists for the best restaurants in the world.
Until recently, Eleven Madison Park was known for its omnivorous seasonal offerings. The signature dishes that gave the restaurant its Michelin stars featured proteins like foie gras, duck, and prawn. While vegetable-forward dishes have been served over the years, they have never been shy about having meat be the star on a plate.
Now, that's changing. The restaurant's owner, Chef Daniel Humm, announced that, apart from milk and honey for coffee, the menu will be completely plant-based when they reopen on June 10th. So, why would a hugely successful institution like Eleven Madison Park pivot from everything that has made them what they are thus far? Are they bold pioneers, or just insane?
According to the statement they put out on social media, the reason is clear. The decision came down to environmental sustainability. More studies have come out in recent years to show how the meat and dairy industries are major contributors to greenhouse gas emissions. Having a plant-based diet helps to reduce those emissions.
In addition to Chef Humm shifting his own diet to be more plant-based, the change was also inspired by the COVID-19 pandemic. Like so many restaurants, Eleven Madison Park was forced to close for over a year and had to let go much of its staff. They pivoted to serving meals to the people of New York who were food insecure while they were closed.
That meaningful experience sparked an interest in redesigning the concept of the restaurant to be more aligned with their convictions. Along with the plant-based menu, they'll also be giving five free meals to people who are food insecure in New York for every meal that is purchased. While this new venture is scary, Chef Humm explained that he sees a lot of possibilities in making mind-bending meals from vegetables.
Eleven Madison Park was awarded three Michelin stars for 2021 the day after his announcement. Should he retain his Michelin stars after going fully plant-based, he won't be alone. In January of this year, the vegan restaurant ONA was awarded one Michelin star, becoming the first vegan restaurant in France to do so. According to their head chef, Claire Vallée, the ethos of ONA is to make dishes that prove just how versatile and creative plant-based meals can be.
Only time will tell what happens with Eleven Madison Park as they release their new menu. With such a powerhouse in the culinary world, the move has already brought out critics before a single dish has been served. But if the last decade has proven anything, it's that not only is vegan food incredibly creative, but it also deserves space and recognition in fine dining. The future looks bright for this forward-thinking restaurant.