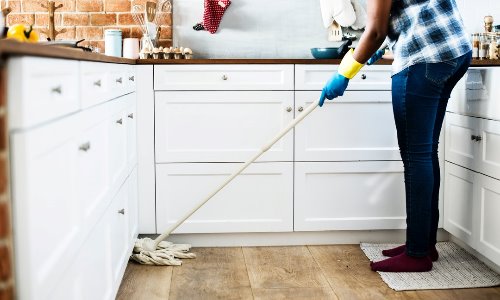 Cruelty-Free Cleaning: What Products Are Tested On Animals?
Are your cleaning products vegan? Sadly, animals are exploited for more than just food. Just like cosmetic products, cleaning products can be tested on animals, and in some cases they can even contain ingredients that aren't vegan. There are many brands that are cruelty-free and vegan, so finding one won't be a hard task!
Mrs. Meyers brand is cruelty-free and vegan, and totally affordable. You have probably seen their products at your local supermarket. Walmart and Amazon carry this brand and the prices are cheap! They have everything from toilet cleaner, to dish washer tabs, to baby laundry detergent. If you order online with Grove, you can get the most bang for your buck as they offer free $30 gift sets to anyone who orders for the first time and spends at least $20. Grove carries tons of different brands of cleaning supplies, so the $20 you spent doesn't have to be Mrs. Meyers brand.
Seventh Generation is another cruelty-free brand of cleaning supplies that are easy to find. They also have other things such as organic cotton tampons and tons of baby care products, including diapers. Personally, I will be sticking to this brand as far as baby wipes, diapers, and even rash cream because it's affordable and accessible to me. If you have a local Trader Joes you can try their brand of cleaning supplies, and the same goes with Whole Foods.
You can find animal products in just about everything. If you live with your parents and they buy cleaning products that aren't tested on animals, that does not make you any less vegan. Unfortunately I have used non-vegan cleaning supplies for quite awhile. However when you are buying cleaning products for yourself and you choose not to fund the exploitation of animals, this is a good thing to keep in mind. If you have no vegan cleaning products at all and would like to switch, I would highly recommend taking advantage of the free gift set offer. By the time that you spend $20, plus the gift set, you should have just about all of the cleaning products you would need to keep at home.
I don't know if this is just my inner mom speaking, but ethical cleaning products are pretty exciting!